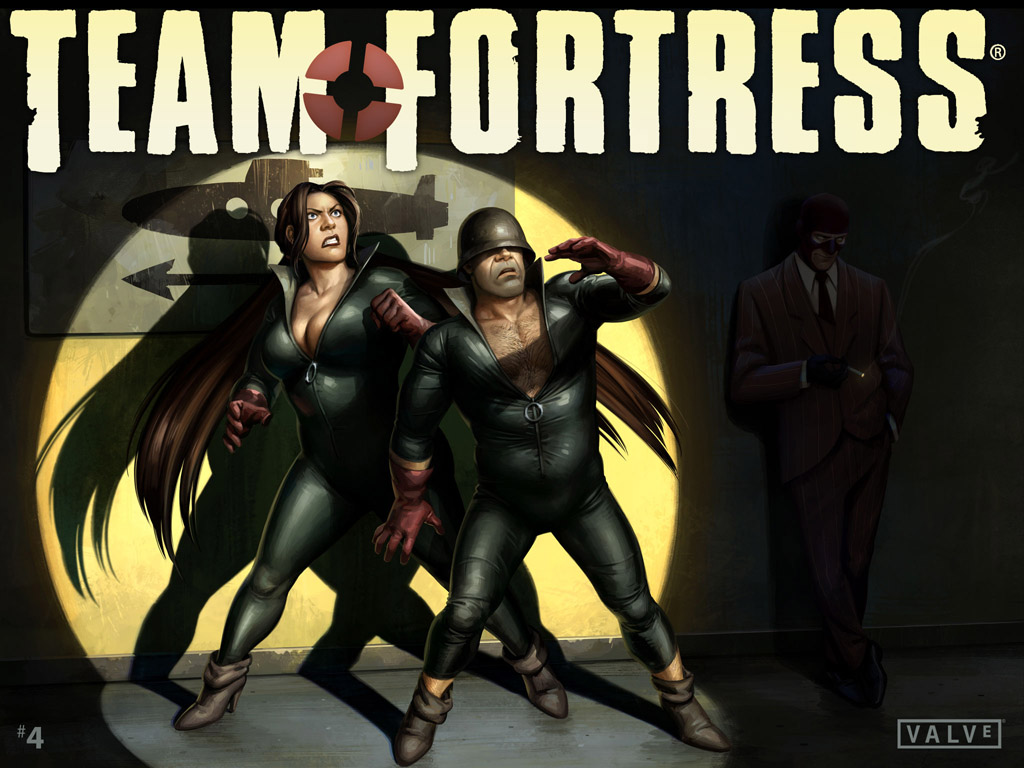 Good news, everybody! We've decided to release the latest issue of our annual comic book six months early!

And what an issue it is! This double-sized monster has got it all, folks! All the action! All the words we know! 113 pulse-crushing, revelation-choked pages! It took us years to write—but thanks to modern reading techniques, it will only take you minutes to read!

That said, we hope you're not scared of skeletons, because yours is about to fall out of your gaping mouth when you get a load of the shocking plot twists inside this issue.

Read on for Part Four of Team Fortress Comics: Blood in the Water!