And we are live!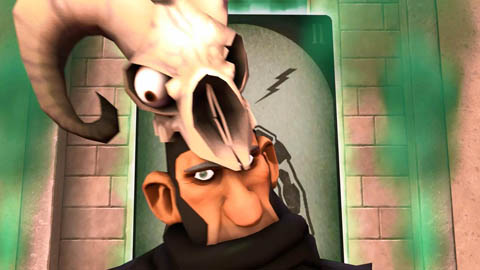 And so are the skeletons!
Oh my god why are they alive
It's time for the third annual Nom-Nom-Nom.Us Halloween Event, and have we got something in store for you!
An update to Nom-Nom-Nom.us has been released. The update will be applied automatically. The major changes include:

The Spookening has been released!

Mapcycle has been switched to the Halloween cycle.
Added a few spooky modifications to gameplay:

Bazbo barrabus! Spellbooks have been distributed on different maps.
Rise From the Dead: There is a low chance of a skeleton spawning where you die.
Ghost Mode (Redux): When you die, you will become a ghost until you respawn.
Grave News: On a domination or revenge, a gravestone will spawn where that player died.
Bosses set to spawn on different maps. If you don't cap, you're in for it.
Spin the wheel! The Wheel of Fate is now implemented on maps that aren't Ghost Fort.

Balance changes:

Increased spookiness of skeletons by 33%
Decreased spookiness of ghosts by 15%
Player sightings up 40%

Updated localization files
Thanks to everyone that joined in to make the spookies happen!