TF2 Update: Meet Your Match
Started By
nosoop
,
Jul 06 2016 08:57 AM
Posted July 30 2016 - 01:55 PM
I picked Heavy because I like to shoot this gun.
Is all you need to know.
Axel
: The answer, of course, is that Gabe newell doesn't give a fuck
Werefox McCrits
: Never realised how much you HATE HIGH-5S
Gelg
: My brother died in the Pacific High 5 War of '76
Gelg
: I... just can't.
Werefox McCrits
: I'm so sorry
---
Posted August 15 2016 - 12:44 PM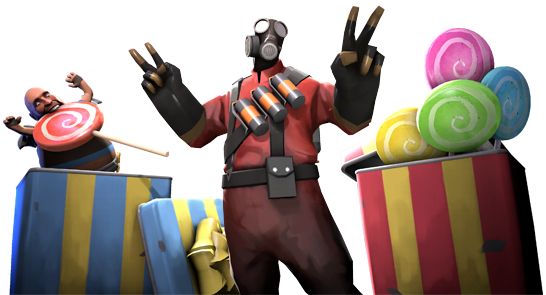 It's official, Pyro wins!
And apparently comp pyros got together and sent a very detailed list of information to Valve, they even got a damn URL and made it look extra pretty. This makes me really happy, it means they've heard it and are likely to fix the problems with fire mechanics. Sweet.
There once was a kitty named Tomo
As famous on the Internet as Domo
But his face got all shitty
Because he's a bad kitty
And now he's washed up like Rivers Cuomo
---
Posted August 16 2016 - 07:32 PM
Zuul: Fish Queen: A pimp named Kelsoback

Soviet Russia: You got kelso.
Soviet Russia: Sentries are invalid

Heartlesskev: HOLY CRAP KELSON, WHEN DID YOU GET SO CUTE?
Cocaine.exe : kelsonar is a gay ass name
---
---
0 user(s) are reading this topic
0 members, 0 guests, 0 anonymous users